SHOWERS IN GREATER KANSAS CITY
Flooring and More is proud to serve as a leading retailer of Schluter® Shower Systems, a completely waterproof solution for tiled showers, steam showers, and bathtub surrounds.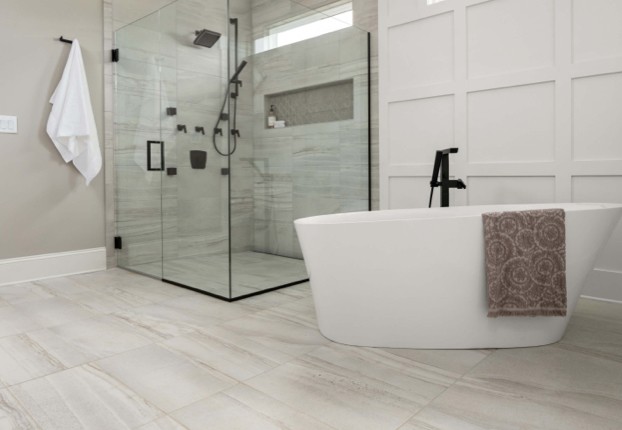 A Luxurious Bathroom Look
Flooring and More recommends ceramic or porcelain tile for your shower or bathtub surround. Both are excellent choices as they are resistant to moisture, easy to clean, and very attractive. Natural stone is another option but should be considered carefully to prevents slips. Consult your Flooring and More shower expert for advice on your next shower project.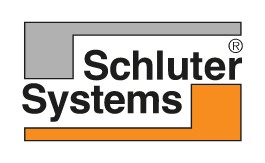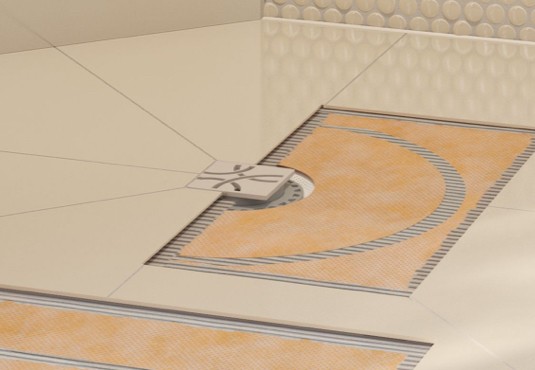 Schluter® Shower Systems
The Schluter® Shower System is an integrated family of products that improves upon the traditional shower or tub surround. The Schluter® waterproofing system eliminates leaks, and reduces the potential for efflorescence and mold growth. Unlike materials used in the traditional system, your chosen tile can be set directly on the waterproofing membrane.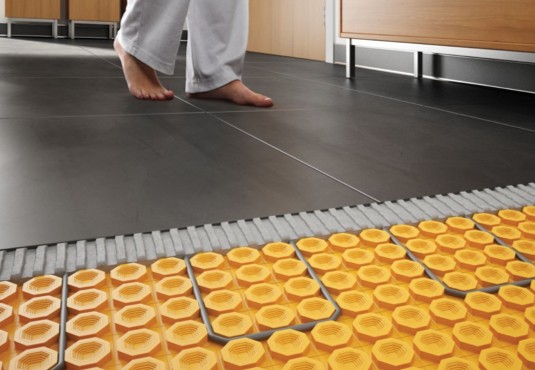 Schluter® Ditra-Heat
Don't ever walk on a cold bathroom floor again! Electric floor warming, using Schluter® Ditra-Heat, can keep your toes warm while adding luxury and value to your bathroom. Heating zones are customizable, and the uncoupling technology actually helps protect your chosen tiles. Finally, you can even safely run your heated floor right into the shower for the complete spa experience.
Schluter Extras
With a weight-bearing shower bench, you can increase your comfort by providing a place to sit in your own shower. Corner and wall options are available.
Wall Niche inserts exist for your shampoo, conditioner, and other items and come in sizes ranging from 6"x12" by 3.5" deep to 28"x12" by 3.5" deep.
A drain… is a drain… is a drain… or maybe not. The Schluter® Kerdi Drain is considered one of the beautiful decorative grate options. Curved, floral, and even low-profile linear drain styles are available in brushed nickel, brushed copper, brushed brass, stainless steel, chrome, and oil-rubbed bronze.
To finish off the tile work in your shower and/or bathroom, how about some decorative metal borders, corners, and end caps?