HARDWOOD CARE & MAINTENANCE
Follow our hardwood care guide today.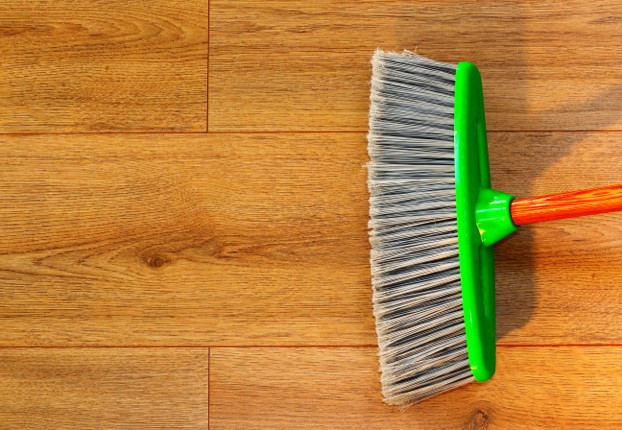 Daily Hardwood Care
By following your hardwood manufacturer's guidelines, you can ensure that your floors consistently look their best. Here are some valuable tips to keep your hardwood floors looking their very best: 
Sweep or vacuum regularly, since built up grit can damage the surface of the wood.
Remove spills promptly using a soft cloth.
Do not use oil soaps, liquid or paste wood products, or other cleaners containing citrus oils, lemon oil, tung oil, silicon, or ammonia.
Keep pet nails trimmed.
Place protective felt pads beneath furniture legs and feet. 
Be careful with sun exposure. The sun's UV rays oxidize and age wood. Employ blinds and shades.
Use area rugs in high-traffic areas.
Solid Messes
Solid messes are not a cause for concern with hardwood floors. When a solid mess or accident happens, sweep up the mess with a broom. It's that easy! If you wait to address the mess, then lingering damage could occur. Promptly address spills and messes when they take place.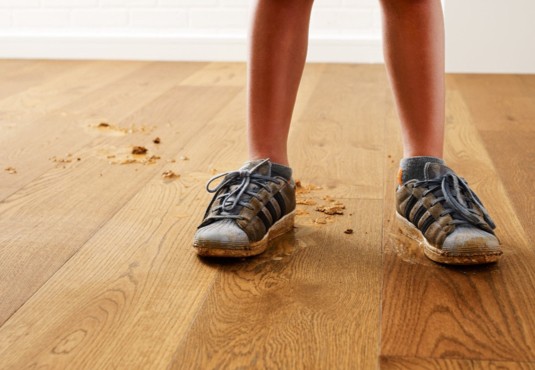 Spills & Stains
Liquid spills are not a major issue for hardwood floors, so long as you act fast. Address the spill or mess immediately with a cloth, and your hardwood floors should be just fine. When in doubt about how to care for a hardwood spill, consult your manufacturer.