HARDWOOD INSTALLATION IN GREATER KANSAS CITY
At Flooring and More, our professional hardwood installers are experts at installing your favorite varieties. We confidently stand behind our work, guaranteeing exceptional customer service, on-time delivery, and outstanding workmanship on every installation.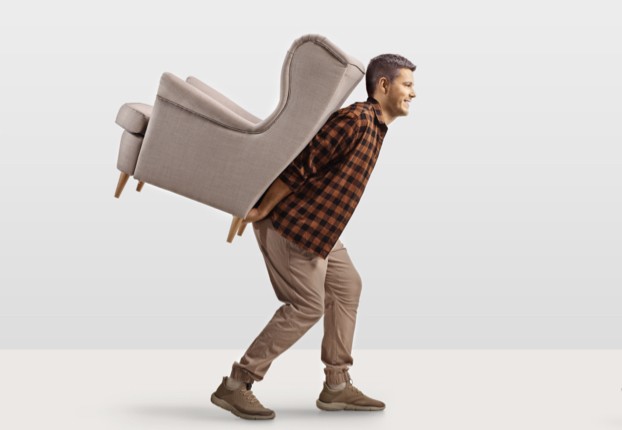 Before Hardwood Installation
Prior to your hardwood installation with Flooring and More, you can expect the following:
A member of our team will walk you through the entire installation process, answering any questions that you might have about the timetable and what to expect.
Please ensure that children and pets are not present during installation day.
Ensure that someone 18 or older will be present on installation day.
Remove any furniture or fragile items from the room in question.
During Hardwood
Installation
When the team at Flooring and More installs your hardwood flooring, expect the following process to take place:
We may need to prepare your subflooring. 
For a glue-down hardwood installation, adhesives will be spread on your subflooring, and hardwood planks will be laid individually. Your crew will cut the hardwood pieces to fit the layout of the room while ensuring that no gaps exist at the culmination of the job
For a nail-down hardwood installation, a similar process will be followed as the glue-down installation, but instead, the crew will use nails instead of adhesive.
We will then clean up and complete the finishing touches.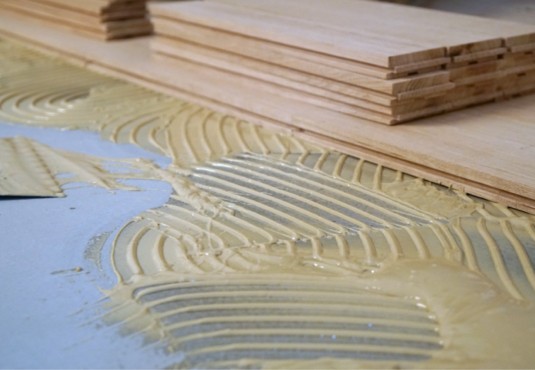 After Hardwood
Installation
After we complete your hardwood installation, you can expect the following:
We will complete a final walkthrough where you can ask any questions that you might have.
You should run a fan to remove any installation-related smells.
Allow your floors and the materials to settle before walking across your hardwood flooring.
Stay in touch with our team with any questions about your hardwood flooring.