SENSFLOOR
Flooring and More is your top source for SensFloor in the Lee's Summit and greater Kansas City area. Explore how you can have a floor that cares and learns!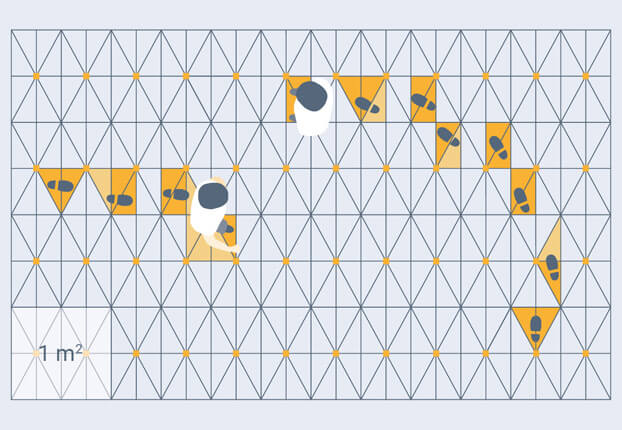 What is SensFloor?
SensFloor is a 3mm thick underlay, that is installable underneath any kind of flooring. By using capacitive sensors, SensFloor can turn the floor into a touch screen that detects people and conductive materials. The system can calculate the number of people on the floor, their direction, speed, and detect falls.
100% Data Protection Compliant
Every person who moves on SensFloor leaves traces which can be recorded and evaluated. Since no further personal data is assigned to the traces, the recording is anonymous and thus 100% data protection compliant. SensFloor offers incredibly valuable applications for healthcare and hospitals, as well as nursing homes and assisted living, where it can automatically notify staff or relatives.