CERAMIC TILE CARE & MAINTENANCE
Follow our ceramic tile care guide today.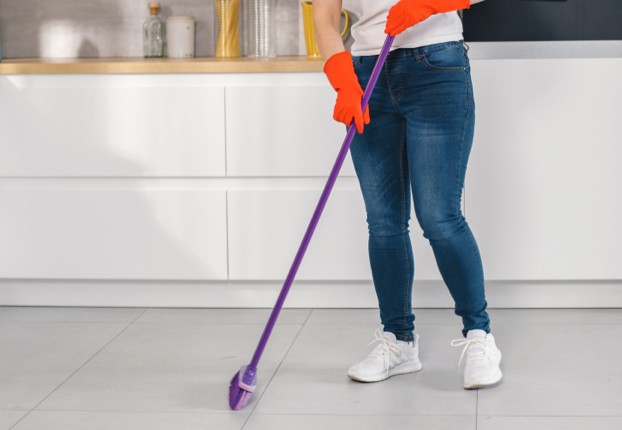 Daily Ceramic Tile Care
Ceramic tile is a durable and low-maintenance flooring option. By following the steps outlined below, you can keep your ceramic tile floors looking great for years to come. 
Obtaining a broom and sweeping regularly is key to prolonging the lifespan of your ceramic tile flooring. Dirt and other debris can harm your ceramic tile and grouting if left unattended for too long. How often you need to sweep will depend on your floors and the traffic they receive. Generally speaking, you should sweep every few days. 
Damp mopping is a great way to get a deeper clean on your ceramic tile floors. Aim for a damp mop as opposed to a wet one. 
Shoe removal and entry mats are also great ways to help keep your ceramic tile floors looking nice too. 
Solid Messes
Ceramic tile is able to handle solid messes well. By addressing solid messes as they occur with your broom, you can help ensure that they do not harm your ceramic tile floors. When in doubt, consult your manufacturer on how to care for a specific mess.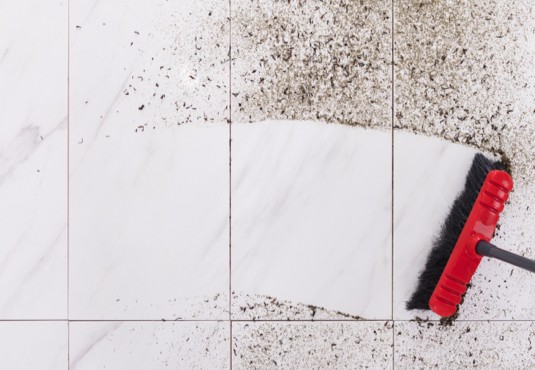 Spills & Stains
Ceramic tile is more than up to the task of handling liquid spills, so long as you address them as they take place. When an accident happens, wipe it up with a cloth and go along with your ceramic tile. It's that easy with ceramic tile floors! For challenging ceramic tile spills, consult your manufacturer for best practices.